Description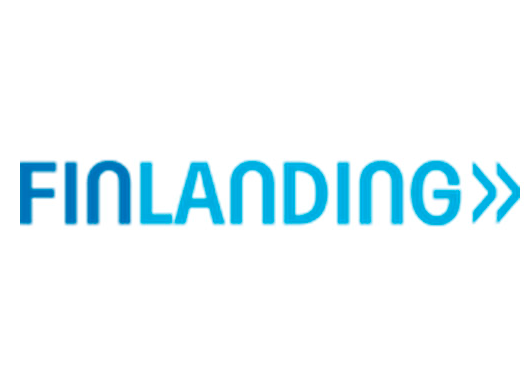 Helsinki Centre in St. Petersburg, NewCo Helsinki and Helsinki Business Hub are inviting Russian technology companies to help them enter the European market through Finland.

Take part in Finlanding program and get support in registering and developing your business in Finland, access to the expert and VC community, and receive the consulting support for scaling of the company. Apply until September 20, 2021.
Who should participate?
Finlanding is the open call for the tech companies with global ambitions with:
🔹  finished product/established service and a track record of sales on the domestic market;
🔹  an established team with required competencies in marketing and technology;
🔹  annual business turnover during the last year not less than 1,5 mln rubles;
🔹  ready to enter new markets, starting from Finland.
Technology & business spheres of companies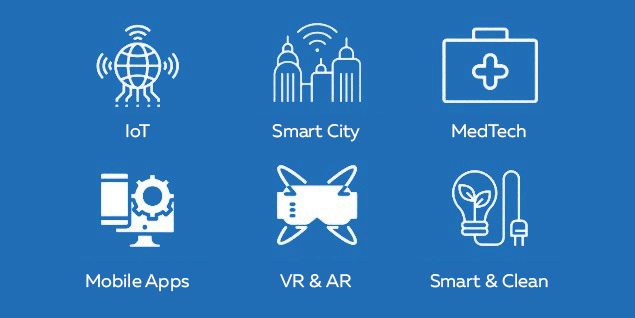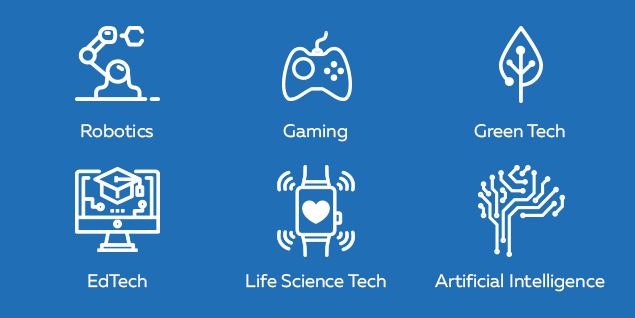 Opportunities for companies
Finlanding experts will choose three companies which will get:
🔹  consulting support by Helsinki Centre in St. Petersburg in launching your product on the European market;
🔹  support in business registration and business development in Finland;
🔹  tailored acceleration activity for winners with NewCo and Finlanding experts to tune business for scalability and meet the expectations of a EU market;
🔹  tickets for Northern Europe's largest startup Slush 2021.
Timeline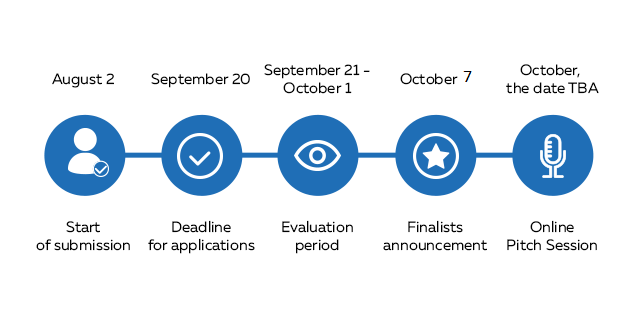 Experts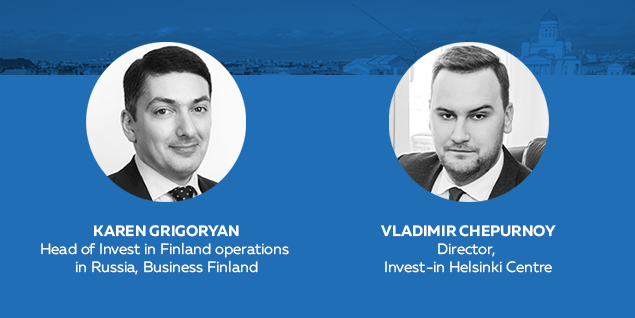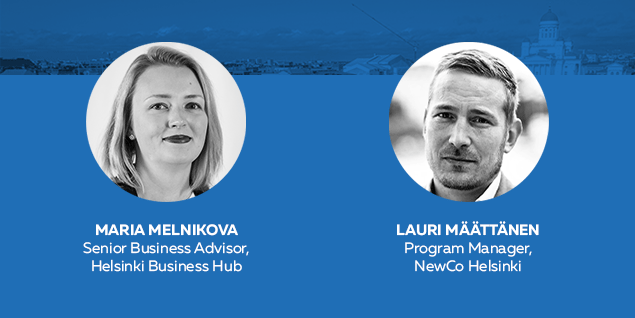 Organizers and partners on Finlanding 2021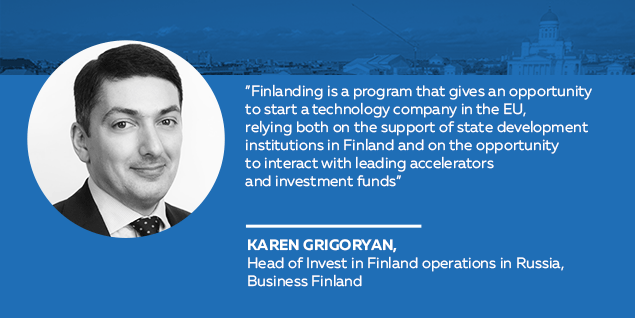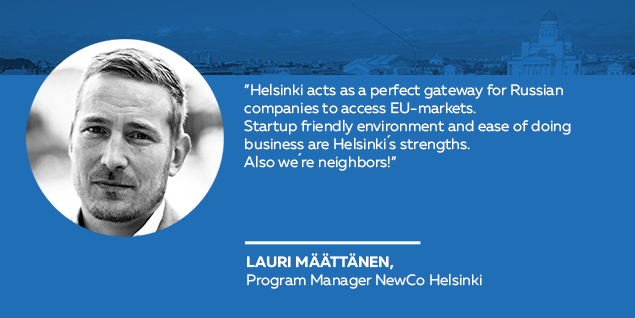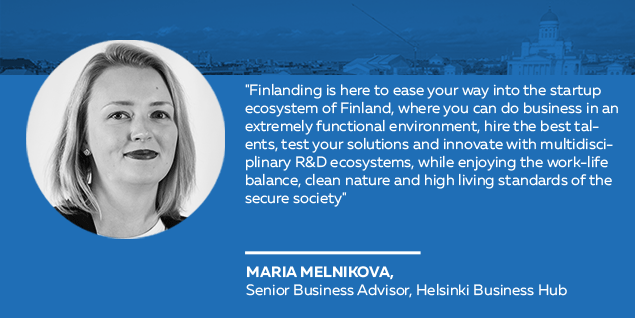 Entrepreneurs recommend Finland for business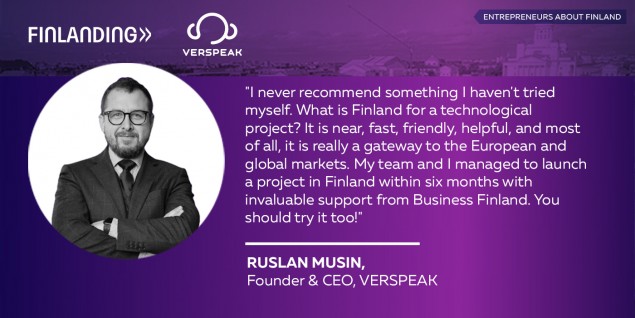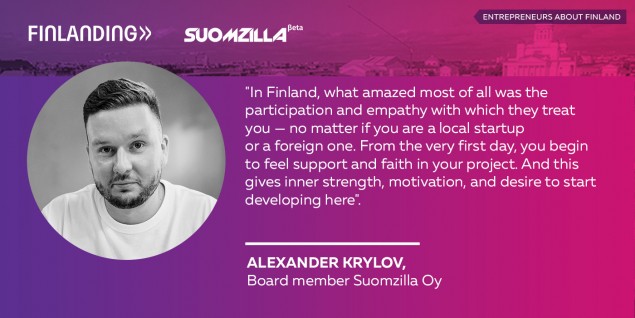 12 finalists of Finlanding announced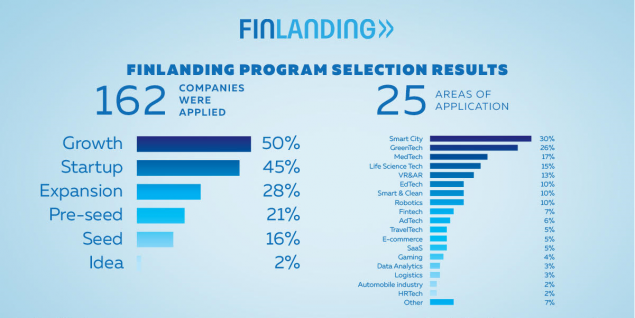 On September 20, the acceptance of applications for technological projects within the Finlanding program ended. We would like to share its results with you.
We have received 162 applications from teams from Russia ready to enter the European market. Companies presented 24 technology areas, most of all applications were received in the areas of Smart City (30 applications), GreenTech (26 applications), MedTech (17 applications) and Life Science Tech (15 applications). The vast majority of participating teams are at the Growth (50 applications) and Startup (45 applications) stages.
📌 Experts from the Helsinki Centre in St. Petersburg, the organizer of the program, and program partners NewCo Helsinki and Helsinki Business Hub carefully studied all applications received and selected 12 finalist companies.
🏆 List of finalists:
Flyseeagro - Precision drones for monitoring and bioprotection of agriculture
Infomaximum - Complex examination of business processes followed by software development for digitalisation of a company
Just AI Global - Development of AI-based conversational interfaces for any types of businesses.
KPBS - Company-integrator of IT consulting, software development, hardware development and 24/7 system support for infrastructure solutions
Lasmart - Complete cycle of development of analytics solutions for business from software development to final product
Loginom - Development and implementation of big data systems from data collection to  simulation and visualisation
Playstand LLC - Development of systems of interactive education for kindergartens and schools, including physical education
Pressfeed - Complete set of digital tools for communication with press, accumulated in a single platform
Shelfmatch Robotics - Precise digital twin of a store shelf with automated merchandising and  inventory controll
Sunprotein - The world's first production of sunflower protein of high concentration for food industry
Tekvel - Digital substation life cycle management system from design to operation
Vega-absolute - Development and implementation of complex video surveillabce and telemetry systems
On October 14, 2021, an online pitch session for the finalists will be held in English. Selected companies will make presentations of their projects and compete for the main prizes: support in registering and developing a business in Finland, consulting assistance for the subsequent launch of the product on the European market, tailored acceleration activity for winners with NewCo and Finlanding experts, as well as tickets to the largest startup event in Northern Europe Slush 2021.
GoTech Innovation, operator of the Finlanding program, would like to thank everyone! We wish all companies further development and prosperity, and the finalists – successful and bright pitches!
3 winners of Finlanding announced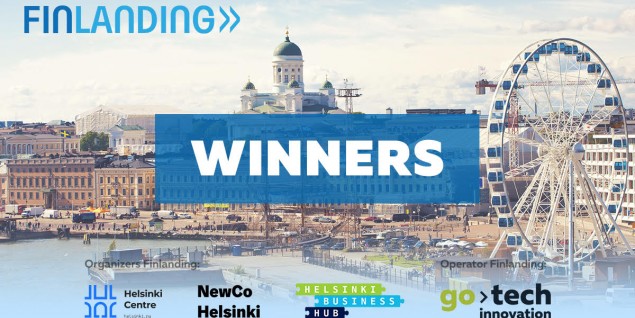 On October 14, the pitch sessions of the finalists of the Finlanding 2021 took place. 12 companies presented their projects to the experts of Helsinki Centre, NewCo Helsinki and Helsinki Business Hub.
We are happy to announce 3 winners that gave the most convincing arguments to the experts on why their business should develop on Finnish market and on European market as a whole:
Just AI Global - Development of dialog interfaces based on artificial intelligence for any type of business
PressFeed - Complete set of digital tools for communication with press, accumulated in a single platform
SunProtein - New source of plant protein derived from sunflower seeds for the healthy food industry
The winners will be able to deploy consulting support of Helsinki Centre in Saint-Petersburg and Helsinki Business Hub in registering ventures in Finland and in further development of their projects on the European market, and to receive individual acceleration from NewCo Helsinki. Also, all winners will have the opportunity to attend the largest international startup forum in Northern Europe - Slush 2021.
We express our gratitude to all the companies that took part in Finlanding 2021 and wish further success in the development of their businesses.
FAQ
❓Question: How to participate?
Answer: To apply, fill out the form by 23:59 (Moscow time) September 20, 2021.The finalists will be announced on October 7, 2021. The list of finalists will be posted on the website. If your company will be among the finalists, we will invite you to an online pitch session personally.
❓Question: My company does not fit the technological focus. Can I still apply?
The complete list of technological areas of the program is quite wide. If your company does not fit the main list, select "Other" in the appropriate field of the application form and indicate your tech area.
❓Question: What if my company does not meet one or more selection criteria?
Selection criteria is the main reference point for experts evaluating companies. However, you can apply anyway. 
❓Question: What language can I apply in?
Answer: Applications for participation in the program are accepted only in English as all experts of  Finlanding program are English-speaking. Applications completed in Russian will not be able to participate in the program.
❓Question: I have 2 companies. Can I submit multiple applications?
Answer: Yes, you can. The number of applications is not limited. Please, note that a separate application must be submitted for each company.
❓Question: Is it free?
Answer: Yes, participation is absolutely free.
❓Question: I submitted an application and did not receive feedback. When will I receive any response?
Answer: We check all applications and study them carefully. The list of finalists will be published on the website.
❓Question: How is the online pitch session going?
Answer: The online pitch session will be held in October 2021 in English. Selected companies will present themselves to experts. The details about the date, time, regulations and platform for the event will be sent to the finalists in 1 week before the pitch session. Only companies selected by experts will be able to participate in the online pitch session.
❓Question: Can I discuss the issue in person?
Answer: You can send your question to finlanding@techscout.vc. We will contact you. At the stage of collecting applications, we do not provide individual consultations.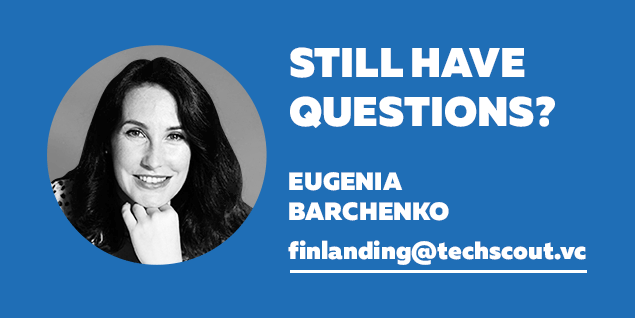 FINLANDING 2021 OPEN CALL ORGANIZERS AND PARTNERS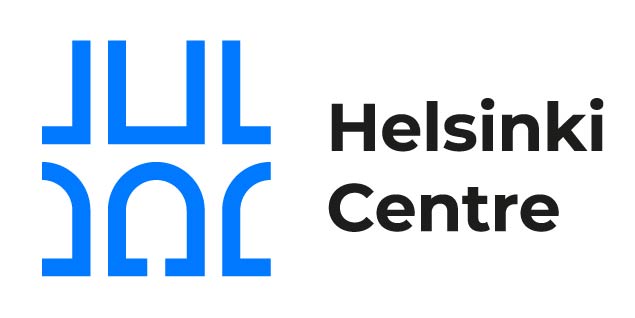 Organizer
HELSINKI CENTRE
Helsinki Centre, established in 2008, is the representative office of Helsinki and Uusimaa region. The centre facilitates promotion of economic and business potential of the Finnish cities in Russia, introduces business opportunities of the Finnish regions to Russian companies and entrepreneurs; maintains and promotes friendly relations and cooperation among the cities and Saint Petersburg. Our main goals are to provide assistance to entrepreneurs who are planning to invest in Finland, develop and deepen long-term relations between our cities and Saint Petersburg, as well as conducting Mass Media and PR.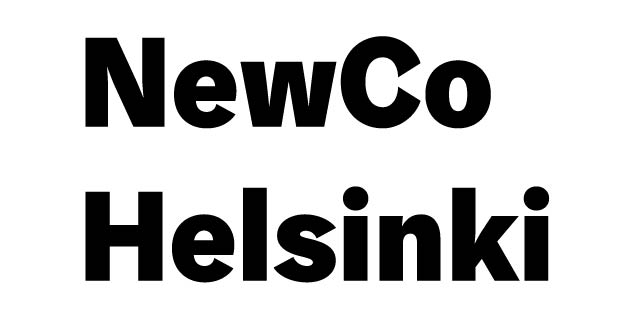 Partner
NEWCO HELSINKI
NewCo Helsinki is a City of Helsinki business unit that aims to help new businesses and startups succeed. We provide confidential business advisory services to lend a hand to entrepreneurs who are starting a new business and developing their operations. We also assist startups in their efforts to grow and expand to international markets. Together with our partners and local communities, NewCo Helsinki works to foster the city's entrepreneurial and startup culture. Among other things, we utilize this collaboration to support promising niche markets that can serve as platforms for new business.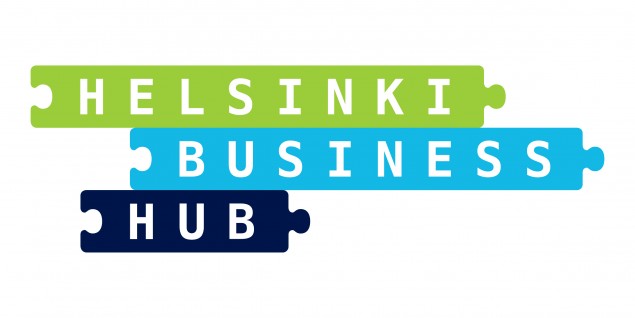 Partner
HELSINKI BUSINESS HUB
Helsinki Business Hub is the international trade and investment promotion agency for the Finnish capital region. We help foreign companies to set-up their business, grow and develop in Greater Helsinki, which offers key business opportunities in (but not limited to) the following fields: information and communications technology; health: personalized health & med tech; smart & clean solutions, especially related to smart buildings & smart mobility.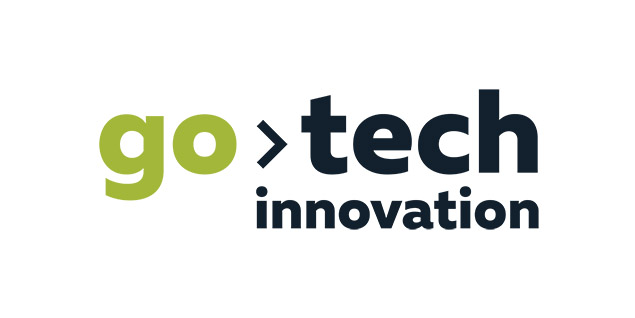 Operator
GOTECH INNOVATION
GoTech Innovation has been providing corporations with services for selecting and working with technology projects for more than 10 years. GoTech Innovation pipeline contains more than 12,000 startups and is updated annually. Key competencies: scouting of startups and technologies, acceleration and tracking of innovative projects, creation and conduction of corporate programs and events for working with startups "on a turn-key basis". GoTech Innovation has developed SaaS platform TechScout for organizing application process and pipeline evaluation.