Description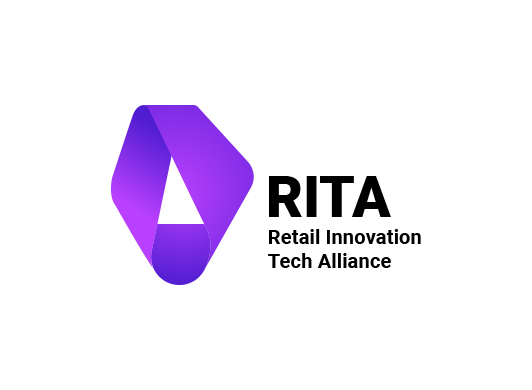 Retail Innovation Tech Alliance (RITA) was created by leading trading and technology companies to search for and implement innovations. The Alliance includes X5 Group, Beeline, M.Video-Eldorado Group, HOFF, Magnum and Rolf.

RITA in the cooperation with NVIDIA Inception program launches scouting of AI and cloud computing technological solutions.

GoTech Innovation is a RITA operator.
NVIDIA Inception program is an Technological partner.
Opportunities for startups with Retail Innovation Tech Alliance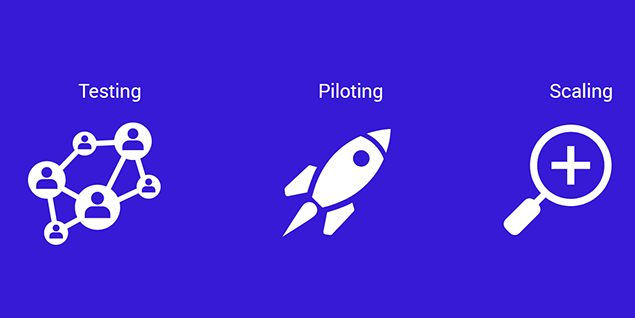 Testing - check performance on a dedicated part of the business process of one of the RITA partners
Piloting - launch a pilot project with one of the RITA partners
Scaling - implement your project for millions of customers and in thousands of outlets. Scale cooperation with the entire business of RITA partners.
Solutions that are in RITA focus
The corporations that make up RITA are focused on finding solutions aimed at improving customer experience, developing new sales and advertising channels, online commerce and tools for delivering goods, creating tools for personalization, tracking customer behavior, optimizing processes in offline in stores, dark stores and distribution centers, COVID-19 security, waste management with using technologies:
AI & Big data & Cloud computing
Recognition tech
Gamification
AR/VR
Blockchain
5G
IoT
3D
Low code / No code
RPA
Chat Bots
Voice robots
Video analytics
Selection criteria:
We are looking for startups with ready solutions that already have sales in at least 1 region other that domestic, or are fully equipped to enter international markets.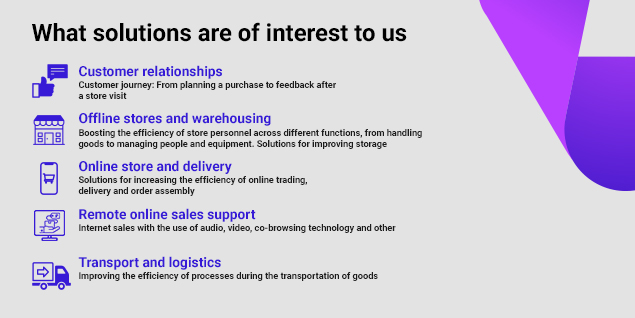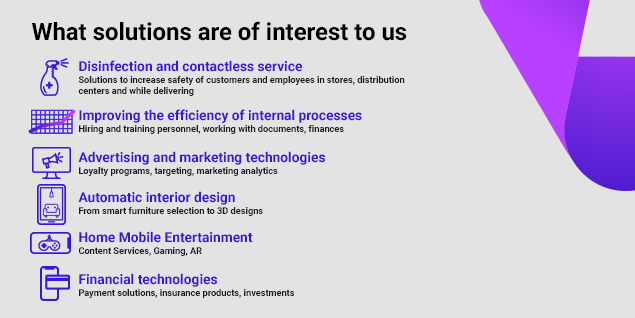 TIMELINE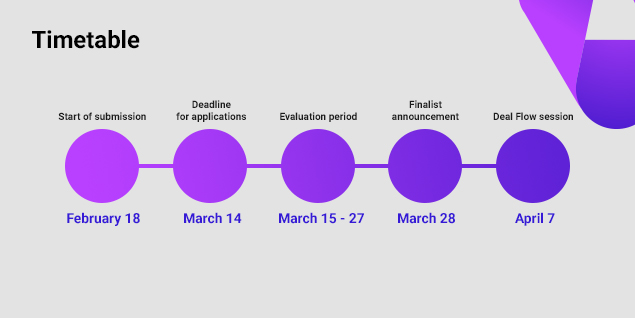 FEBRUARY, 18th - Start of submission
MARCH, 14th - Application Deadline
MARCH, 15th-27th - Evaluation period
MARCH, 28th - Announcement of Deal Flow session participants
April, 7th - Online Deal Flow session
M.Video-Eldorado: we are looking for startups with ready to market products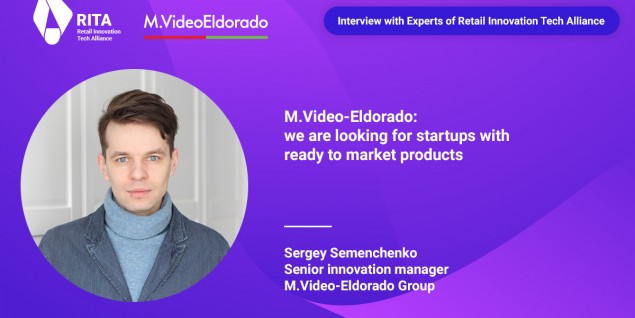 For the first year of Retail Innovation Tech Alliance (RITA), M.Video-Eldorado's innovative division managed to select more than 20 technological solutions, with which it is actively working. RITA was initiated in February 2020 by X5 Group, Beeline, M.Video-Eldorado Group, and Hoff to scout and adopt innovations. GoTech Innovation acted as a scouting operator in Russia, CIS, Europe in spring and autumn 2020.
Eugenia Barchenko, Co-Founder and COO of GoTech Innovation consulting company talked with Sergey Semenchenko, Senior innovation manager M. Video-Eldorado, to know more about the selection process of startups in the company and to get the answers to popular entrepreneur's questions:
what criteria are the most important for the Group when selecting startups
is it essential to work only with mature companies
what mistakes were made by startups in their applications for cooperation, and vice versa, how did they manage to attract the attention of the Group's specialists
what startup solutions have been integrated into M.Video-Eldorado's business
what technological solutions will be of interest to the Group soon
Go ahead and click the link to read the interview in our RITA blog.
X5 Group: looking for startups that bring significant money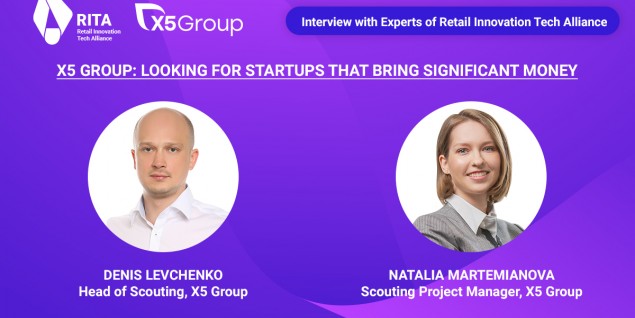 Nine startups have been chosen to launch a pilot with the X5 Group. Among them are the AI-based service for processing customer feedback and the robot that displays goods on the shelf. All startups were found as a result of the RITA's selection deal flow sessions, the alliance created in February 2020 by leading Russian retail and technology companies X5 Group, Beeline, M.Video-Eldorado Group, Hoff in order to scout and adopt innovations.
Eugenia Barchenko, Co-Founder and COO of GoTech Innovation consulting company spoke with X5 Group experts Denis Levchenko, Head of Scouting, and Natalia Martemianova, Scouting Project Manager. GoTech Innovation was the scouting operator in Russia and Europe in spring and autumn 2020. From the interview, you can learn which business drivers are the key in Retail and what should be paid attention to when participating in the upcoming RITA selections. 
Read the full interview on our RITA blog.
Stay tuned for the news from RITA and GoTech Innovation so you don't miss the start of the next selection.
FAQ
❓Question: How to participate?
Answer: To apply, fill out the form by 23:59 UTC March 14, 2022.The finalists will be announced on March 28, 2022. The list of finalists will be posted on the web-site. If your company will be among the finalists, we will invite you to an online Deal Flow Session personally.
❓Question: My company does not fit the technological or business focus. Can I still apply?
The complete list of technological or business areas of the program is quite wide. If your company does not fit the main list, select "Other" in the appropriate field of the application form and indicate your tech area.
❓Question: What language can I apply in?
Answer: Applications for participation in the program are accepted only in English or in Russian as all experts of RITA program are English-speaking and Russian-speaking. 
❓Question: I have 2 companies. Can I submit multiple applications?
Answer: Yes, you can. The number of applications is not limited. Please, note that a separate application must be submitted for each company.
❓Question: Is it free?
Answer: Yes, participation is absolutely free.
❓Question: I submitted an application and did not receive feedback. When will I receive any response?
Answer: We check all applications and study them carefully. The list of finalists will be published on the website.
❓Question: How is the online Deal Flow Session going?
Answer: The online Deal Flow Session will be held in April, 7th 2022 in English. Selected companies will present themselves to experts of RITA. The details about the date, time, regulations and platform for the event will be sent to the finalists in 1 week before the Deal Flow Session. Only companies selected by experts will be able to participate in the session.
❓Question: Can I discuss the issue in person?
Answer: You can send your question to startup@rita.vc. We will contact you. At the stage of collecting applications, we do not provide individual consultations.
PARTNERS OF RITA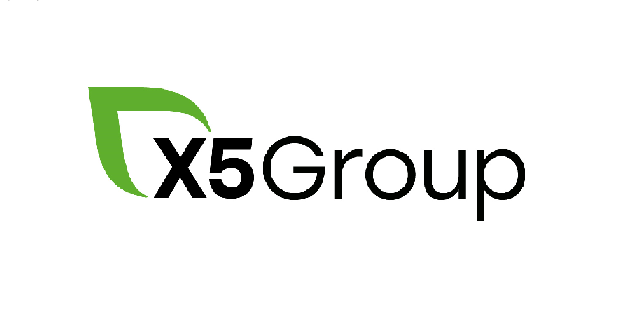 X5 Group N.V. (ticker on the London Stock Exchange and Moscow Exchange - FIVE, Fitch rating - BB +, Moody's rating - Ba1, S&P rating - BB +, RAEX rating - ruAA +) is a leading Russian food retail company. The company operates stores in several retail chains: convenience stores under the Pyaterochka brand, supermarkets under the Perekrestok brand and hypermarkets under the Karusel brand. X5 provides customers with an omnichannel offering by integrating retail stores and e-commerce through the Vprok.ru Perekrestok, 5Post and Okolo businesses.
As of June 30, 2021, the Company operated 18,295 stores with leading positions in Moscow and St. Petersburg and a significant presence in the European part of Russia. The chain includes 17,268 Pyaterochka stores, 968 Perekrestok supermarkets and 40 Karusel hypermarkets. The Company manages 43 distribution centers and 4,128 own trucks in the Russian Federation.
X5 Group is one of the largest Russian employers. Today the company employs over 339 thousand people.
In 2020, the Company's revenue amounted to RUB 1,978,026 million. (US $ 27,417 million), adjusted EBITDA before IFRS 16 was RUB 145,137 million. (USD 2,012 million), and the net profit before IFRS 16 was RUB 39,180 million. (USD 6,822 million). In the 1st half. In 2021, the Company's revenue amounted to RUB 1,053,703 million. (USD 14,186 million) EBITDA before IFRS 16 was RUB 80,899 million. (USD 1,089 million), and the net profit before IFRS 16 was RUB 25,296 million. ($ 341 million).
X5 shareholders are: CTF Holdings S.A. - 47.86%, Intertrust Trustees Ltd (Axon Trust) - 11.43%, X5 directors - 0.09%, treasury shares - 0.01%, free float shares - 40.61%.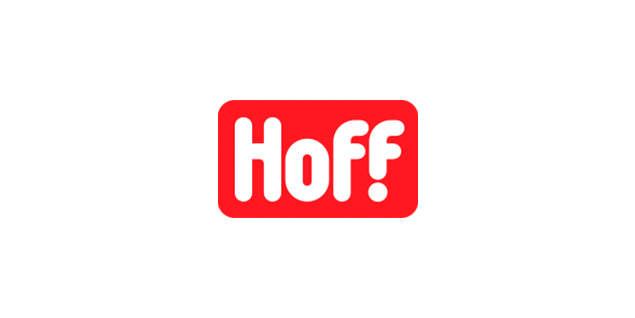 Hoff is a Russian online retailer developing a specialized marketplace and a multi-format chain of furniture and household goods stores, founded in 2008 by Alexander Zayonts and Mikhail Kuchment. Today, the company's retail network includes 55 stores in Russia with a total area of more than 350 thousand sq.m. and an online store covering the entire territory of the country. By developing an omnichannel business model, Hoff empowers consumers to shop in retail stores, on the website, on the mobile app, and over the phone.
In 2020, the company's revenue amounted to more than 43 billion rubles, more than 13 billion rubles. of which are sales via the Internet. The company's website and application are annually visited by 120 million users, the chain's stores are visited by more than 20 million visitors, and today more than 6 million Russians are members of the Hoff Bonus loyalty program.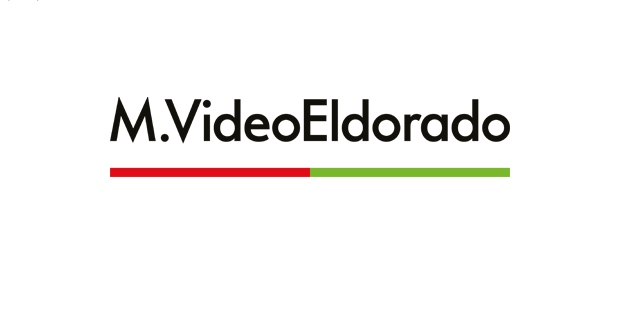 Group M.Video-Eldorado (PJSC "M.video") is a leading Russian company in the field of e-commerce and retail trade of electronics and household appliances, uniting the brands M.Video and Eldorado. The Group's total sales (GMV) exceed RUB 500 billion incl. VAT at the end of 2020.
As of June 30, 2021, the Group operates 557 stores under the M.Video brand, 580 stores under the Eldorado brand in more than 300 cities of the Russian Federation. The total area of the Group's stress and warehouse infrastructure is 2,047 thousand sq. m.
M.Video-Eldorado Group is the only Russian company in the electronics retail sector which shares are traded on the stock market. Currently, the company's shares are traded on the largest Russian stock exchange - the Moscow Exchange (ticker: MVID), 24% of the company's shares are in free circulation. 60% of the authorized capital of PJSC M.Video is directly or indirectly controlled by Said Gutseriev, 15% is owned by Media-Saturn-Holding GmbH and another 1% of shares are held by LLC MVM, 100% subsidiary of PJSC "M.Video".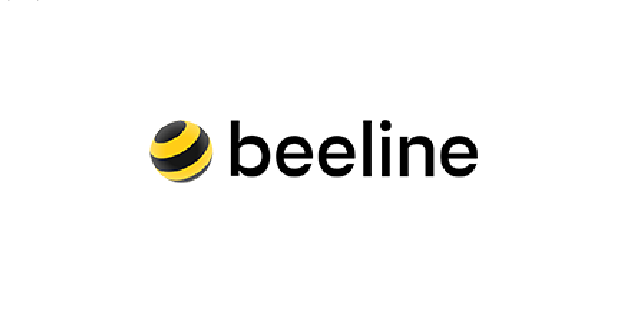 PJSC VimpelCom (beeline brand) is part of the VEON Group, an international telecommunications company (listed on NASDAQ and Euronext Amsterdam) offering communications services and IT products to its customers.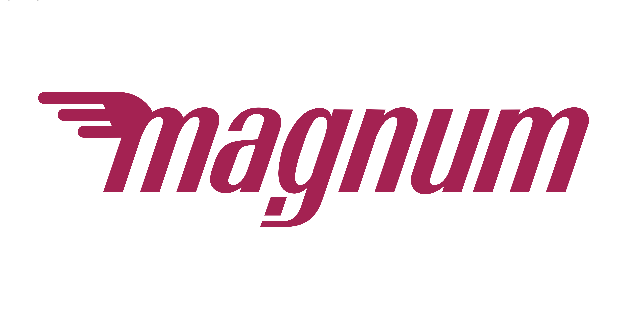 Magnum - as of October 2021, the largest trade and retail chain of Kazakhstan Magnum is represented by 146 stores of different formats in 12 cities of Kazakhstan (under the brands "Magnum" and "Realist").
By the end of 2021, Magnum plans to enter the market of Uzbekistan.
The total area of all Magnum stores exceeds 330,000 sq.m., the retail area is more than 213,000 sq.m.
The company has existed since 2007. Magnum is one of the ten largest private companies in Kazakhstan.
Magnum stores are visited daily by about 300 thousand people. About 3 million people are regular customers, and 1 million people are members of the Magnum Club loyalty program.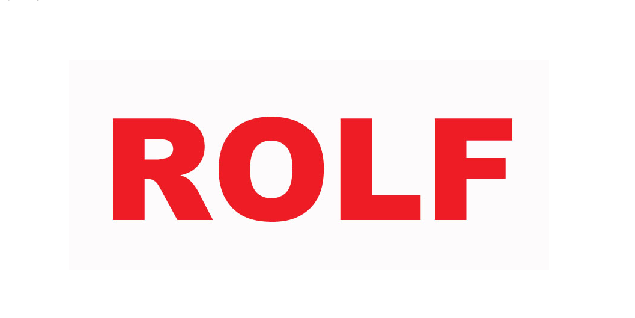 ROLF was established in 1991. ROLF's brand portfolio includes 21 car brands and one bike brand: Audi, BMW, BMW Motorrad, Chery, Chrysler, Ford, Genesis, Hyundai, Jaguar, Jeep, KIA, Land Rover, Lexus, Mazda, Mercedes-Benz, Mitsubishi, Nissan, Porsche, Renault, SKODA, Toyota, Volkswagen. The company's dealer network includes 59 showrooms in Moscow and St. Petersburg.
In the Forbes 2021 ranking of the largest private companies, ROLF is recognized as the leader of car retail in Russia. In the ranking of the 50 most expensive Russian brands "Brand Finance Russia 50 2021" ROLF took the 30th place (brand value – 463 million US dollars), becoming the only car dealer on the list.
According to "AvtoBusinessReview" ratings, since 2014 ROLF has been the biggest dealership holding company in Russia as to sales volumes of new cars, and since 2013 – it has been the biggest dealer on sales of used cars.
More information can be found on the website www.rolf.ru
Technological partner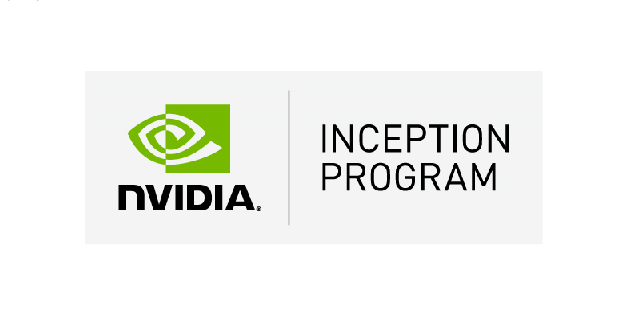 NVIDIA'S INVENTION OF THE GPU in 1999 sparked the growth of the PC gaming market, redefined modern computer graphics, and revolutionized parallel computing. More recently, GPU deep learning ignited modern AI — the next era of computing — with the GPU acting as the brain of computers, robots, and self-driving cars that can perceive and understand the world.
NVIDIA Inception is a free program designed to help your startup evolve faster through access to cutting-edge technology and NVIDIA experts, connections with venture capitalists, and co-marketing support to heighten your company's visibility.
Unlike traditional accelerators, NVIDIA Inception supports all stages of a startup's life cycle. We work closely with members to provide the best technical tools, latest resources, and opportunities to connect with investors. All startups enter the program as valuable Community members. As your startup matures, your program benefits also evolve to further your growth. Learn more and register here: https://www.nvidia.com/en-us/startups
OPERATOR OF RITA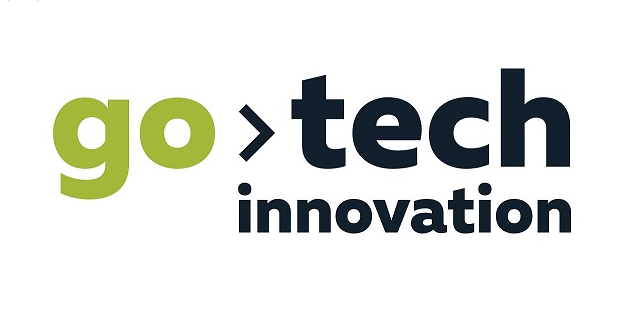 GoTech Innovation has been providing corporations with services for selecting and working with technology projects for more than 10 years. GoTech Innovation pipeline contains more than 12,000 startups and is updated annually. Key competencies: scouting of startups and technologies, acceleration and tracking of innovative projects, creation and conduction of corporate programs and events for working with startups "on a turn-key basis". GoTech Innovation has developed SaaS platform TechScout for organizing application process and pipeline evaluation.