Description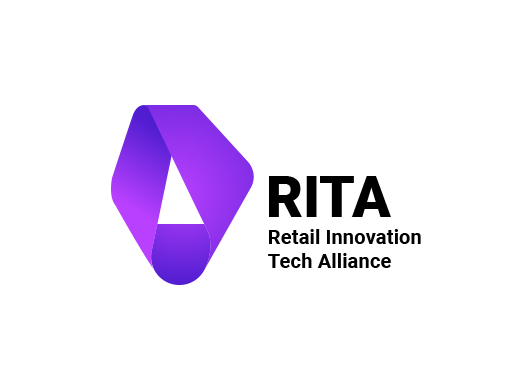 Retail Innovation Tech Alliance (RITA) was created by leading Russian trading and technology companies to search for and implement innovations. The Alliance includes X5 Retail Group, Beeline, M.Video-Eldorado Group, HOFF.

GoTech Innovation is a RITA scouting partner and an application acceptor.

Opportunities for startups with Retail Innovation Tech Alliance
Testing: modify MVP and test the technology for allocated area of the business process of one of the RITA partners

Piloting: launch a pilot project with one or several RITA partners

Scaling: scale your project for millions of customers and hundreds of outlets
The best selected 15 companies will have the opportunity to personally present their
projects to the top management of partner companies at the online pitch session on December 2020.
FAQ
❓Question: How to apply?
Answer: To apply, fill out the form before 23:59 (Moscow time) September 18. On September 25th, a list of 15 finalists will be published in the blog section, stay tuned. In case of success, we will invite you to an online pitch session. The indicated dates are relevant for participation in the Deal Flow Session 2, the dates of next Deal Flow Sessions will be published later. to a deal flow session.
❓Question: What is a Deal Flow Session?
Answer: Deal Flow Session is a pitch session of projects selected by RITA experts, which will be held in online or offline format. Dates, formats, and location will be determined later and published on the website.
❓Question: Can I participate in several Deal Flow Sessions?
Answer: No, one project can participate in one Deal Flow Session only.
❓Question: What is a pilot?
Answer: A pilot project is a test of the viability of your product in a limited process of one of the RITA partners' infrastructure. The conditions of the pilot project are discussed individually. It depends on the RITA partner, on the basis of which the project is carried out, on the resources necessary for implementation, on time, etc.
❓Question: From which countries does the selection involve startups?
Answer: Projects from all around the world are invited to participate. You can apply in both Russian and English.
❓Question: I have 2 projects. Can I submit more than one application?
Answer: Yes. The number of applications is unlimited, but for each project it is necessary to submit a separate application.
❓Question: Is it free?
Answer: Yes. Participation is totally free of charge. If your project is selected to participate in the Deal Flow Session, travel and accommodation expenses will not be covered.
❓Question: I applied but did not receive any feedback. When will I get a response?
Answer: We check all applications and study them carefully. The list of finalists will be published on the blog at www.rita.vc
❓Question: What should I do if a technical error occurred while filling out an application?
Answer: Please let us know about the mistake by sending an email with its description to startup@rita.vc
❓Question: Can I apply as an individual?
Answer: You can apply as an individual. However, to conduct a pilot project, you need to register a legal entity.
❓Question: Which are the key evaluation criteria when reviewing the applications?
Answer: The main evaluation criteria are the following: 1) the level of originality and uniqueness of the solution, and the level of technology used for its implementation; 2) team members experience (education, relevant experience, experience and skills related to the subject and the market, object knowledge, role distribution); 3) business "maturity" and the product's or service's potential in terms of scope for further growth and expansion.
❓Question: Who will evaluate my application?
Answer: All applications will be evaluated by the RITA experts.
❓Question: Can I discuss the issue in person?
Answer: You can send your question to the address startup@rita.vc. We will contact you. We do not provide individual consultations at the stage of applications collection.